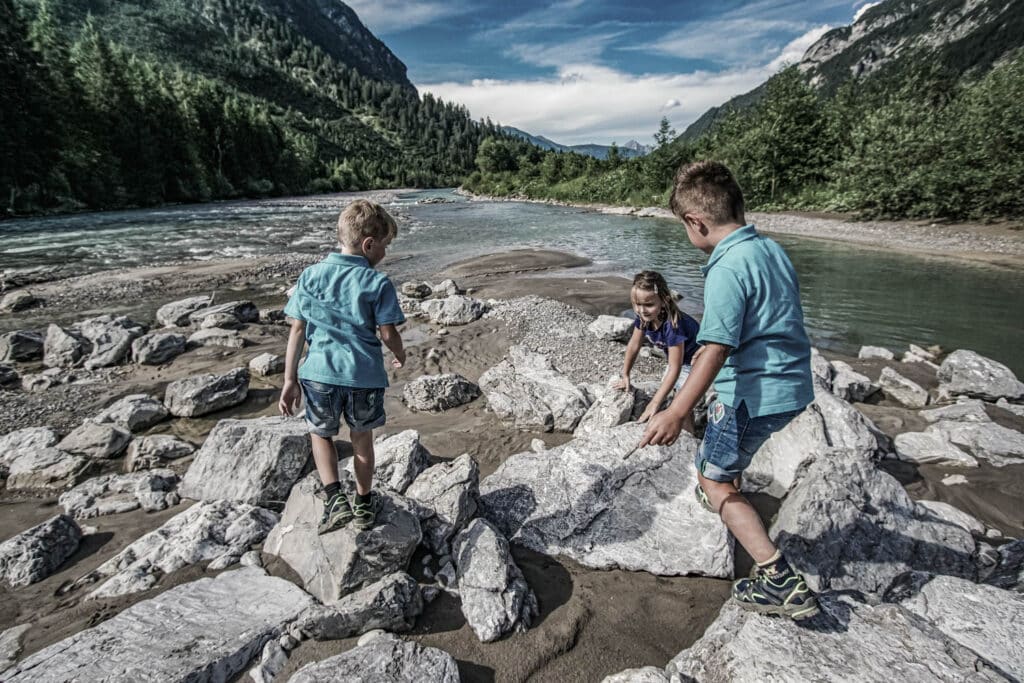 Lech-hiking for young and old
Bookable for 7 nights
for up to 8 people
8.7.2023 - 10.9.2023
7 nights € 965 per person based on 4 people incl. breakfast

Rushing water: Light blue turquoise to jade green with crystal clear, natural pools - from which you can drink the best water. When a cool breeze blows around your nose and the soft mossy ground gives way under your feet, you relax as if by magic!
Enjoy this wonderful unspoilt mountain world on and around the Lechweg with all your senses. Combined with Austrian hospitality and exclusive comfort in your very own private chalet, you can hike the various stages at your own pace, depending on your mood.
In the evening, relax in your sauna or with a fine glass of wine on your chalet terrace with mountain views.
For all those who can't get enough of beautiful nature: Enjoy a few impressive hours in our Aadla high stand. With a bit of luck, you'll see wild animals such as badgers, roe deer, eagles,...
Our Aadla inclusive services
Service that comes from the heart.
For your exclusive holiday feeling.

You'll want for nothing and enjoy our fantastic inclusive services.